Government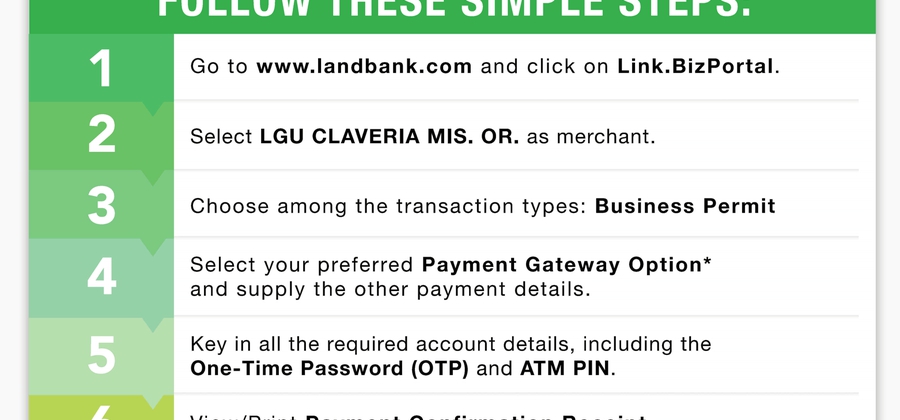 Pay your LGU via Internet
Pay your LGU via Internet
FOLLOW THESE SIMPLE STEPS:
1. Go to www.landbank.com and click on Link.BizPortal.

2. Select LGU CLAVERIA MIS. OR. as merchant.

3. Choose among the transaction types: Business Permit

4. Select your preferred Payment Gateway Option* and supply the other payment details.

5. Key in all the required account details, including the One-Time Password (OTP) and ATM PIN.

6. View/Print Payment Confirmation Receipt.